How to create a one-page marketing plan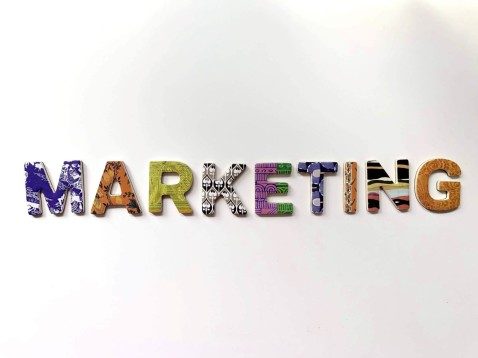 Generating leads is the biggest challenge faced by many business owners. And if you want more enquiries, leads and sales, that means investing in more marketing.
If you've never attempted any marketing of your business, creating a marketing plan may seem like a daunting prospect. But, in fact, the strategy behind your marketing is merely an extension of your wider business strategy – and, fingers crossed, you know this inside out.
When you're looking to kickstart some promotional activity, or want to rejuvenate your current marketing, a short one-page marketing plan gives you all the foundations you need for success.
Having a clear strategy behind your marketing
Raising the profile of your business, and underlining your unique selling point (USP) in the market, is vital if you're going to make your business stand out.
In the digital age, we're faced with a huge number of different online and offline marketing channels to choose from. But without a defined strategy behind your marketing activity, and a clear plan to manage this activity, you won't achieve the intended return on your investment.
So, how do you create a workable one-pager plan to kickstart some effective marketing?
Here are some key steps to include in your marketing plan:
Set out your core brand vision – knowing WHY you're in business is your key starting point for any marketing. Your brand vision should outline what the business does, why it does it and (crucially) what the added value is you intend to bring to your customers. If you're a coffee shop, you don't just sell coffee – your brand vision may be to create a focal point in the community, to sell cakes and pastries from other local suppliers and to help people start their day with a world-class hit of caffeine.
Define who your target customers will be – one of the most important things to establish is who your target audience will be. Knowing who your ideal customer is will help you understand what you want to say with your key marketing messages, and where you should say it. Your coffee shop marketing will be very different depending on whether you're aiming to sell to city-based, high-income millennials who want premium coffee, or town-based parents and pensioners who want a nice lunchtime spot to eat.
Explain how you solve your customers' problems – a good business strategy is all about meeting the needs of your intended customers. That means knowing the challenges, pain points or consumer needs of your audience, and then tailoring your marketing to explain how you solve that problem, or provide for that need. Outlining your unique selling point (USP) means explaining how your business meets the customer's need in a way that your competitors cannot – it's your secret sauce, in other words.
Outline your marketing channels – in the digital age, there are multiple channels for marketing your goods and services to your audience. Your website might be a key hub for online marketing content, and your social media channels, such as Facebook, Twitter, LinkedIn, Instagram and YouTube etc. You also have other forms of marketing, including writing blog posts, running events and webinars, setting up pop-up stores, renting billboards, direct marketing or getting involved with local community projects. Think about WHERE you'll put your key messaging and what your key marketing messages will be.
Explain how you'll generate sales and revenue? – ultimately, you're running marketing activity to 1) raise awareness of your brand and 2) convert this awareness into enquiries, sales and revenue. Within your plan, you need a clear explanation of how each marketing element will bring in potential interest, enquiries and sales. You also need to assign timescales, resourcing and budget to each of these elements.
Set defined targets to measure your ROI – it's important to have agreed targets for each of your different marketing elements. If your aim is to get 200 new customers signing up for your online newsletter, define that number, set a deadline and agree on the budget that's available to do this. You can then track and measure how well your marketing is performing against this timeline and budget – helping you to measure your return on investment (ROI) and justify your marketing costs to the Financial Director.
When you're ready to create your marketing plan, start with your business strategy. Spend some time gathering information on your target audience and the marketplace. This will help you to establish your point of difference and decide on the marketing techniques and channels that will deliver the best possible ROI.
Get in touch to build your one-page marketing plan. 03 474 0475