Turning the Boat Around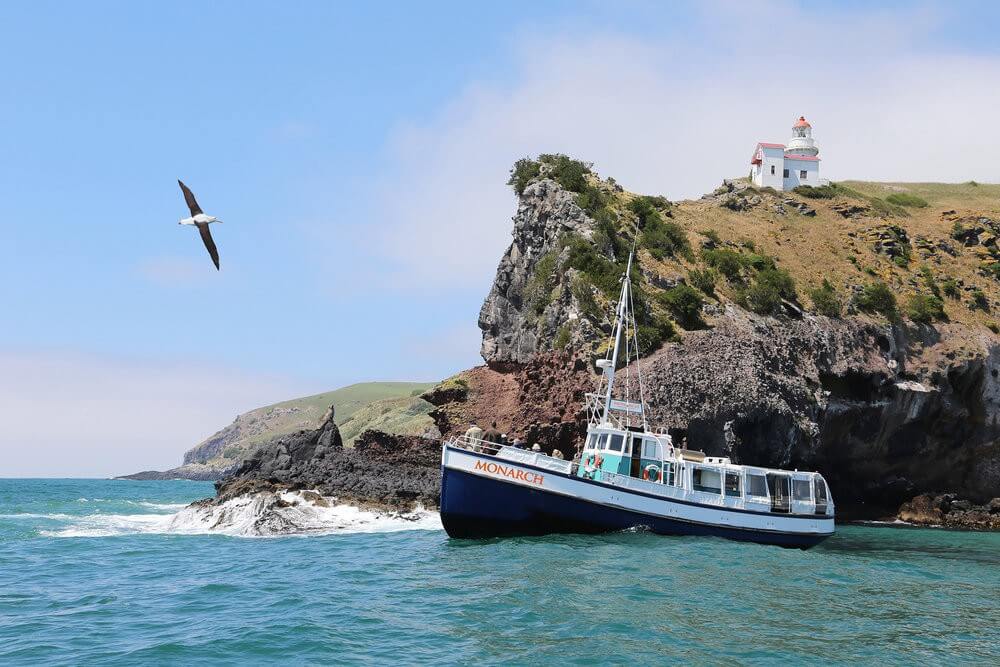 Luckily for us, the well-worn  phrase 'Harder than Turning Around the Queen Mary'  (referring to how difficult it can be to change a large ship's course, once its set) does not apply to the nifty and nimble crew behind Dunedin's Monarch Wildlife Cruises & Tours.
Much-loved players in the Dunedin tourism scene, MV Monarch's owners felt the effects of our closed borders quickly and keenly, and needed to 'change course' just to stay afloat.
Fortunately, lockdown happened near the end of last season, so they at least had a few months to attract a wider domestic customer base.
"In fact, having all those sudden cancellations has made us explore all the diversification ideas we have talked about, and which we would have trialled at some stage, and bring them forward," company director Neil Harraway explains.
 Even so, it has not all been plain sailing. In a normal summer season, the Monarch would employ at least 20 staff.  This year, without the international visitors who make up 70% of their business, they will operate with a much smaller team and a slimmed-down cruising schedule.
But morale is good, especially now that they have secured the all-important STAPP (Strategic Tourism Asset Protection Programme) funding. This has allowed them to move forward with more confidence – but still with caution.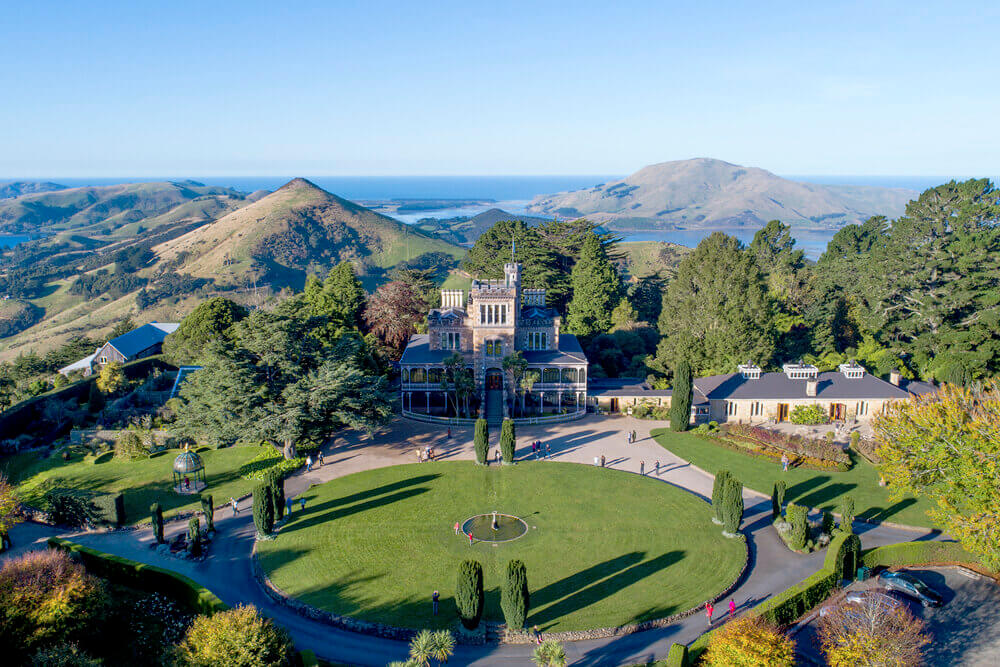 The whole team has brainstormed new ways to appeal to a broader range of domestic clients. These comprise a number of "deep discount" deals, social cruises in partnership with Careys Bay Hotel, and special interest cruises such as two booked-out Sunrise Photography Cruises. And in February and March they will target groups like U3A and Probus with specialised day-long wildlife experiences - such as 'Bush birds and Seabirds'  in collaboration with Orokonui Ecosanctuary, and 'Plant Wars: Aliens versus Natives' in partnership with Larnach Castle.
Throughout this process Neil has been getting good advice from Chris Sherburd, team leader at PKF Bredin McCormack Rewcastle.  "He's helped us with several aspects of the business, such as accessing RBP vouchers, then specialised 'crisis survival' advice, wage-subsidy and STAPP funding advice, forecasting assistance and negotiating with our bank."
Before buying the business seven years ago, Neil worked at NHNZ (Natural History New Zealand) as a documentary director and producer. That passion is behind his plans to expand MV Monarch's role in the education sector. Over recent months he has been working with  teachers to develop five hands-on learning modules, in line with the NZ curriculum.
"They're aimed at Intermediate-age pupils and are activity led," he explains. "The kids will explore important things such as weather and tides, biology and geology, which is pretty exciting."
A new safe berthing pontoon in Carey's Bay has also strengthened Monarch Tours' partnership with the historic Carey's Bay Hotel. "We bus our clients there for a lovely dinner, then bring them home via a picturesque, harbour cruise including dessert."
Always front and centre during the annual Wild Dunedin Festival in April, Monarch also offers discounted family fares and activities during each of the school holidays.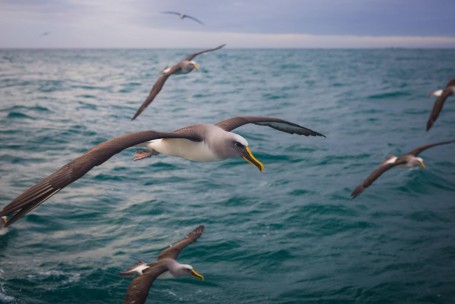 However, a consequence of the domestic-only market is that last-minute bookings seem to have now become the norm. "We have robust booking systems, so we can cope," Neil says, "but staffing levels can be a little trickier.
"Often, local people make a weather-based decision to either turn up or not on the day. But ironically, the best days for seeing seabirds are when there is a good southerly wind blowing," Neil confides.
"That's when Taiaroa Head shelters you more on the boat, and when you're far more likely to see our majestic albatross soaring. That's a real locals' tip all Dunedin-ites should know and remember. The southerly storm is our friend!"

www.wildlife.co.nz