The Invisible Shield of Passive Fire Protection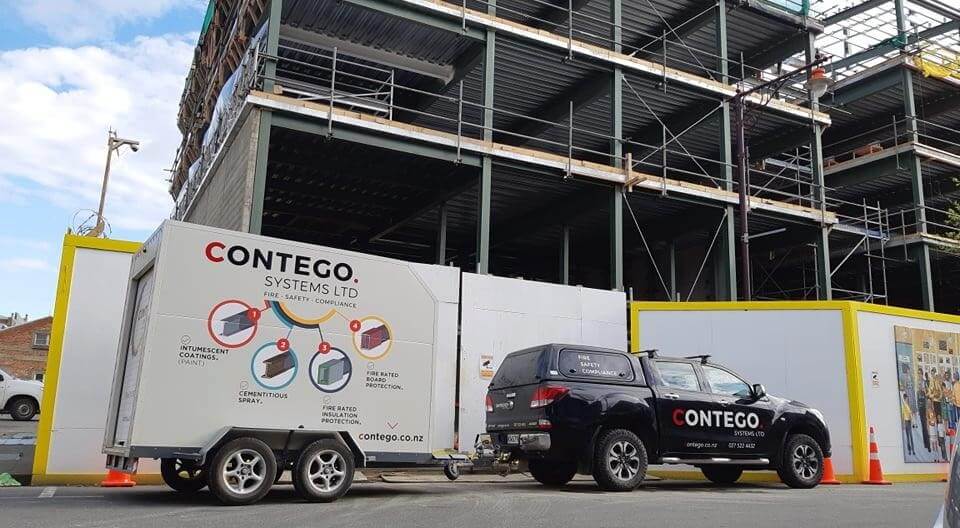 The Invisible Shield of Passive Fire Protection
Fire protection is not something many of us think about on a day-to-day basis – unless you work for Contego Systems Ltd that is.
Passive Fire Protection is the award-winning Dunedin-based company's speciality. So, what exactly does that mean?
"Fire alarms and sprinklers are a building's 'active' protection," general manager Justin McEntyre explains, "But our speciality is all the in-built passive systems that don't require power but help protect the building and its occupants for egress during a fire.
"They're designed specifically to limit the spread of fire and smoke through the building, to ensure the lasting integrity of fire doors, stairwells and corridors and, equally importantly, providing safe evacuation corridors for people."
Contego (Latin for 'To shield; To protect') have enjoyed impressive growth and market share in the four years they've been trading, primarily because Justin researched and planned the company for a solid 18 months before that.
"A lot of building service companies are generalists," he explains, "Whereas we specifically chose to specialise because it was more rewarding."
Because he was already working in construction, Justin foresaw a growing need for passive fire protection. "We knew there were problems with a whole range of buildings when they caught fire. [think London's tragic Grenfell Tower fire as just one example] So we put up our hands  and said: 'We'll be the solution'" 
There are now five staff in the Dunedin office, a Regional Manager in Queenstown, and project work in Invercargill and Southland - which is quickly showing further opportunities for growth.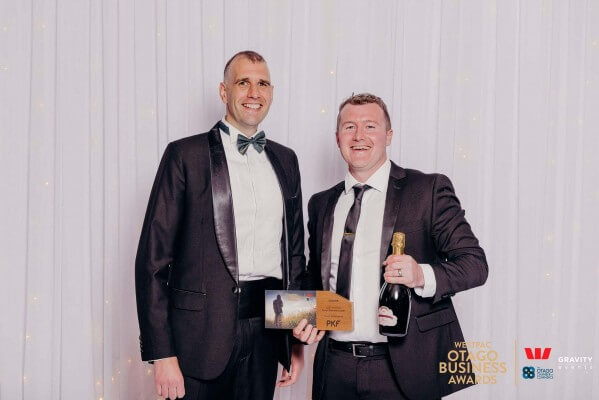 "One of our key strategies has been to plan for growth by finding the right people first, not the other way round," Justin explains.  "If you do it the other way round, you're leaving too much to chance - scrambling for staff who either aren't the right calibre, or aren't available when you need them."
That planning has clearly paid off: Contego was named 'Emerging Business' at the Westpac Otago Business Awards in 2018, and in 2020, Justin won the PKF 'Future Business Leader' award.
Contego Systems serve two types of clients: working directly with large property portfolio players such as the SDHB, DCC, Commercial Building Owners, and The University of Otago, or as contractors to larger construction firms such as Cook Brothers, ABL and Naylor Love.
Contego always like to get involved as early as possible in the design process of any new build so they can offer the right mix of [client] education and engineered solutions – which is getting easier with more R&D being spent in this area, and better product solutions coming onto the market.
They also work directly with commercial building owners to audit and retrofit existing buildings to bring them up to code, and beyond.
A steady workflow isn't an issue in Dunedin, but interestingly, the impact on COVID-19 (felt keenly by tourism operators in the Queenstown area) has actually had a positive effect on Contego's business there. "We used to be asked to quote for jobs up there every couple of weeks," Justin says, "Now, most of the speculators are gone, so we're quoting for fewer jobs but the chance of the project going ahead is much higher."
Contego's aim is to be the benchmark contractors in their field. A goal aided by their website designers, Concilio Design.  "They've created a far more information-rich website for us, which has pushed us up the search engine rankings, and helped establish our reputation as the 'go-to guys' in our sector." Justin says.
Justin also enjoys an excellent working relationship with PKF Bredin McCormack Rewcastle.  Howard Tilbury advises them on all day-to-day tax and business matters; "He's our details guy – he always knows what's happening at a detailed level. He has a great handle on our business, and terrific recall about all our key transactions, often better than me!"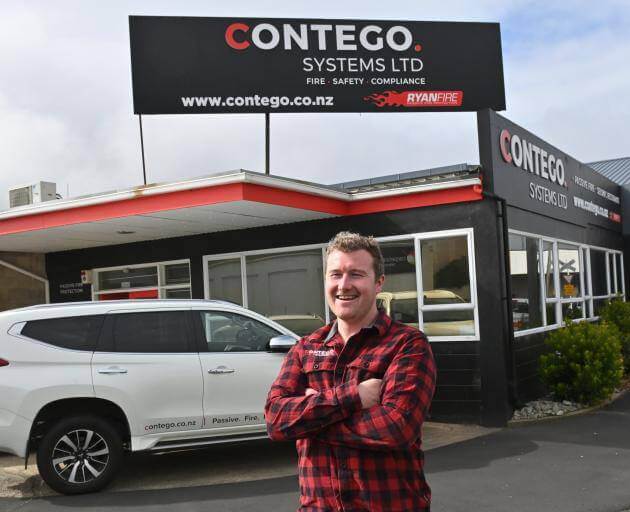 Justin also meets with straight-talking PKF director Ken Rewcastle annually to get the 'litmus test' on his business – its worth, forecasting and growth options. "We know we are in safe hands with Howard and Ken watching over us."
Forward planning is something that Justin and his team excel at, which is hugely reassuring. Because if a fire does break out, their clients can rely on Contego's 'protective shield' to mitigate both the physical damage and the emotional stress.