Serving up happiness
For ten years Steve and Linda Mitchell have been serving up happiness in Cromwell and its surrounding areas from their Mr. Whippy ice cream trucks.
Bringing joy to the streets is a busy job for the couple, but it's one they love. They travel all over Central Otago, Queenstown Lakes and the Mackenzie District for events – from Lawrence all the way through to Twizel, and nearly every stop in between.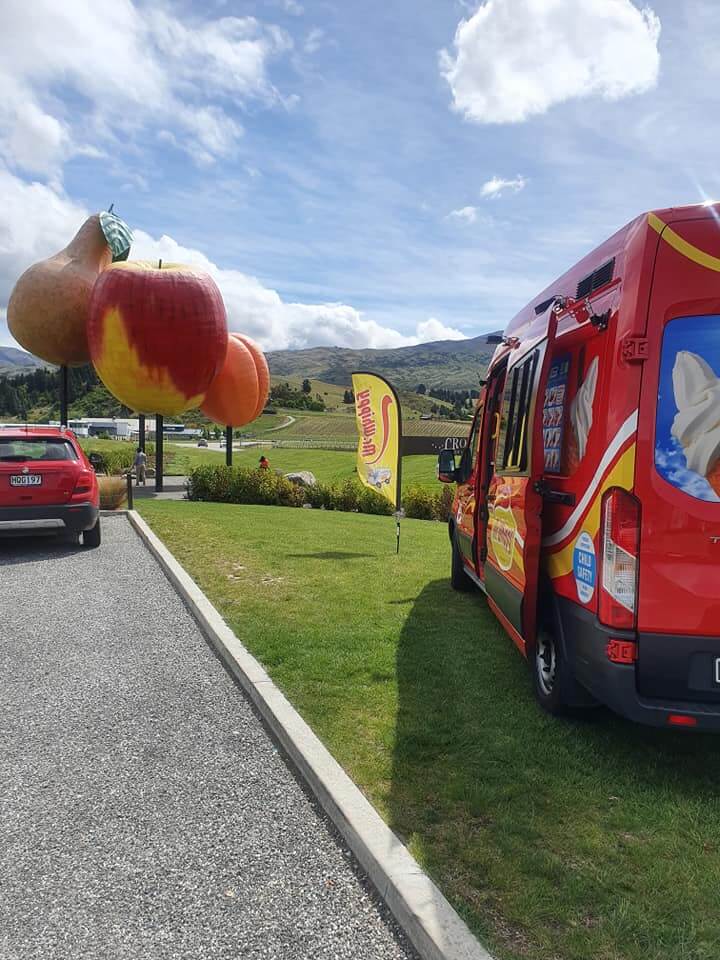 They bought the business ten years ago, when they were looking for a lifestyle change and to downsize. As fate would have it though, at the last minute the sale of their previous business fell through - so they ended up running two businesses for a year instead.
"It was supposed to be Steve's project" says Linda, "but it ended up being mine!"
At first, they had just the one truck, adding a second after twelve months when they eventually sold their other business and had both of them free to drive.
They've been through a couple of upgrades since then (five vans and counting).
Mostly it's just been the two of them. That does have its downsides, as one of them always has to be there to run the truck for events. They've recently started training a casual staff member who can help out now and then. They also have the invaluable help of their accountant and business advisor, Ben.
The Mitchells were PKF clients for a while before they came across Ben McCormack, who they say they 'just clicked with' one day. Ben has a way of explaining things that really makes sense. He's always positive. Even when things weren't going smoothly, he could always put a positive spin on things, and we really appreciated it."
 Like many businesses, things took a hit during the March/April lockdown. "We had fifteen big events cancel within four days" Steve admits. "It had a huge impact."
The Mitchells signed up for PKF's Contingency Plan when Covid hit – "It helped us to figure out what we needed to do to get through when we couldn't work."
But they were fortunate to be able to keep trading during Level 2 and 3 and continue doing their street runs, even when larger events were cancelled. They already had strict hygiene measures in place, and the nature of the truck setup is ideal for socially distanced serving.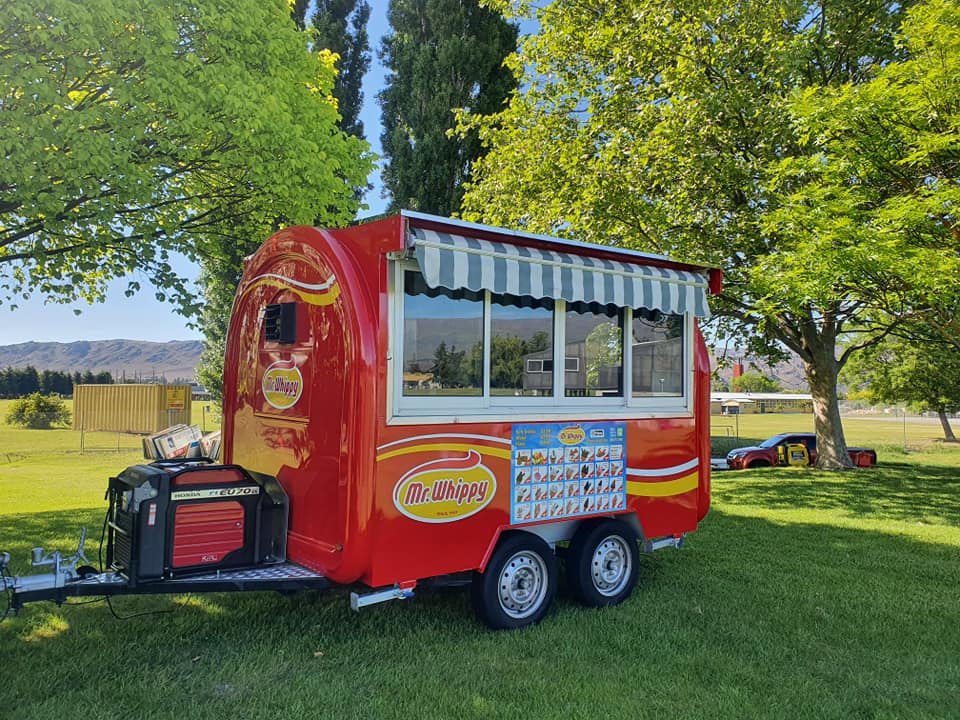 Soon to follow is a trailer unit, which will be perfect for events and ready to hit the road just in time for summer.
Over the years it's been fairly smooth sailing. "There's not too much that's negative to be honest" says Linda. They meet plenty of interesting people too - from the marathon runner holding out for an ice cream at the end of the race, to the Otago Highlanders serving ice creams out of the van for a promotional event.
"There have certainly been some funny moments along the way" says Steve. "Not all of the stories are suitable to repeat!"
People might be surprised to find that they still do street runs. They go to a different spot each weekday, on a two-week rotation so that they can visit each area on a regular basis. Weekends are for events. This can be anything from sports games, A&P shows, weddings, corporate events, building sites. During the ski season they can often be found at the bottom of the road up to Treble Cone, waiting to serve people on their way down after a big day on the slopes. Their biggest event each year is the Gibbston Valley Winery concert, with their ice cream being a great hit on what's usually a very hot day.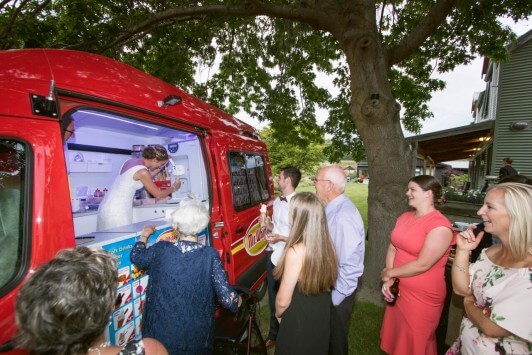 Weddings are some of their favourite events. "They're a real pleasure to do" says Linda. "The bride and groom often jump in the van too and help serve ice creams for their guests." They've been to a few memorable ones - like in a woolshed at Lake Tekapo, or up hair-raising, winding goat tracks when teaming up with NZ High Country Weddings. "We had to call at the bottom of the hill before we started up" recalls Steve. "They made sure there was no other traffic coming the other way, because if we'd had to stop, we wouldn't have got started again!"
Other highlights include the annual Camp Quality held in Queenstown by the Cancer Society, for Kiwi kids living with cancer, as well as the visits they make to local rest homes twice a year. Steve laughs: "They come out on their walkers, you ask them what they want, and they always choose the biggest ice cream on the board!".  Steve and Linda both agree that it's important for them to be involved with and to give back to their local community. They are corporate sponsors for the Central Motor Speedway, and the Cromwell Junior Football Club. The kids get free ice creams after their games on Sundays - so everyone wants to be on that team!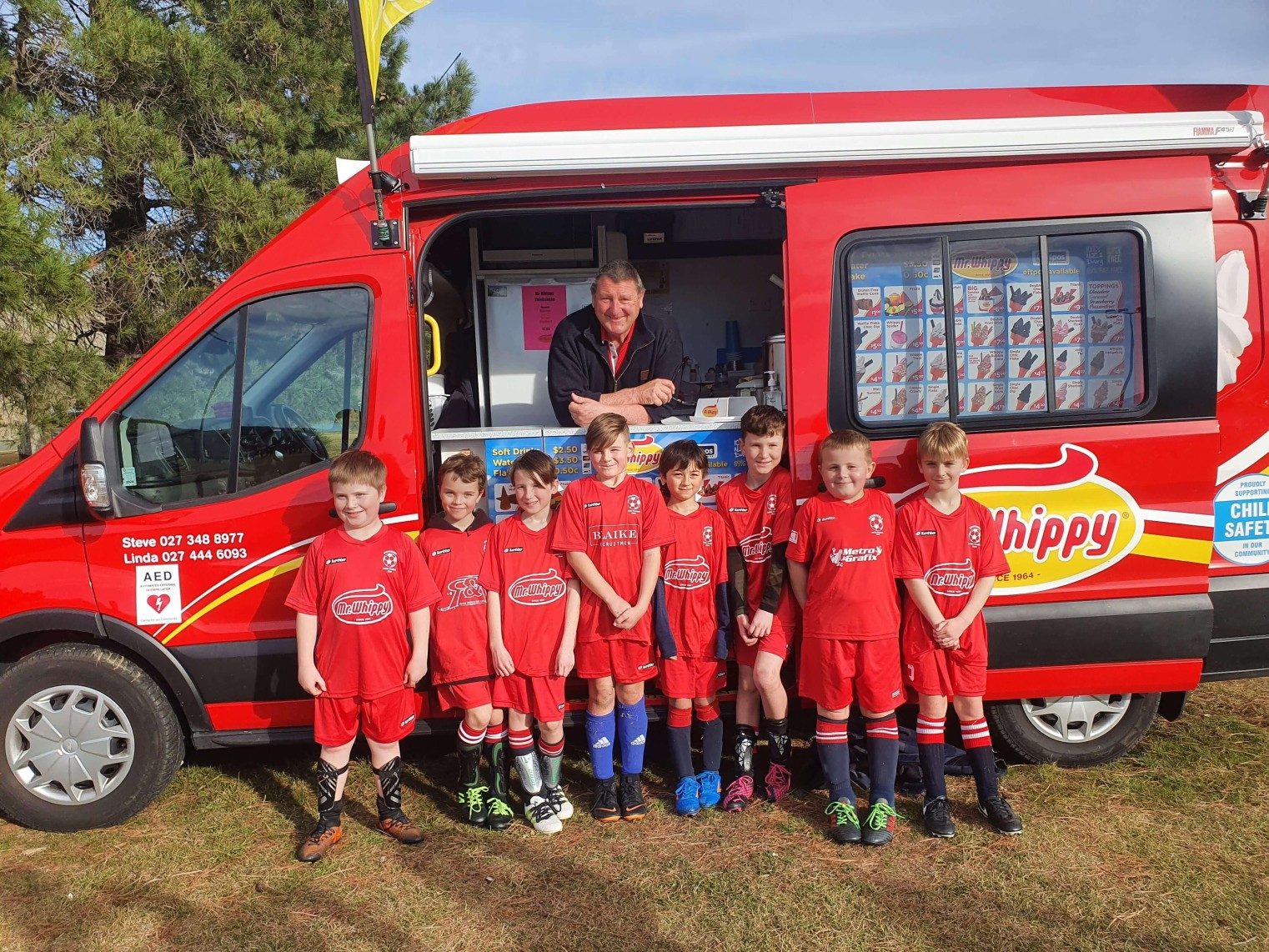 The Mitchells are some of the first mobile food vendors in the country to have AED defibrillators on board. They have them in both of their vans, gifted by an anonymous donor in the community (who also arranged for training on how to use them).
They decided to put them in after a conversation Steve had while working at the Challenge Wanaka Ironman event one year. He got chatting with one of the competitors, who it turns out was a heart specialist. Steve asked the question "if something happens out there to someone, would you be able to help them?" His answer was yes, "but only with the right equipment."
That got Steve and Linda thinking, and they decided they wanted to have them in the van in case of an emergency. At the next year's event the same competitor came to get his double chocolate flake. Steve pointed to the AED sign in the van and said, "that's because of you, mate."
Sometimes customers and local kids bring them gifts to say thanks. "At Christmas especially we get a lot of lovely thank you cards from the wee kiddies" says Linda. "It's not uncommon for us to come home with all kinds of things - venison, blue cod, cheese, crayfish, you name it."
After celebrating ten years on the road, we asked them what they thought the secret to their success was. Mr. Whippy is an iconic name with a lot of nostalgia attached to it, and it's easy to see why they stand out from their competitors. "Our vans are state of the art, we're friendly and professional, and we're always ready to serve as soon as we pull up!"
So is it still all about ice creams? While the soft serves are still the star, they have diversified their offering over winter to include hot soup. "It goes down a real treat at weekend sports games" says Steve. They've also added Fruzo Slushies to the line-up. The frozen fruit juice is a refreshing choice on a hot summer day - and gives them more options to cater for different dietary requirements. The ice cream is already gluten-free, and they offer gluten-free cones which are very popular. The Fruzo Slushies are dairy free too - meaning no one has to miss out.
Diversification from the core brand has been a way of staying fresh with the market, but it was still a risk. "We never make any big decisions without running it by our advisors and having Ben on the team has been a real boon.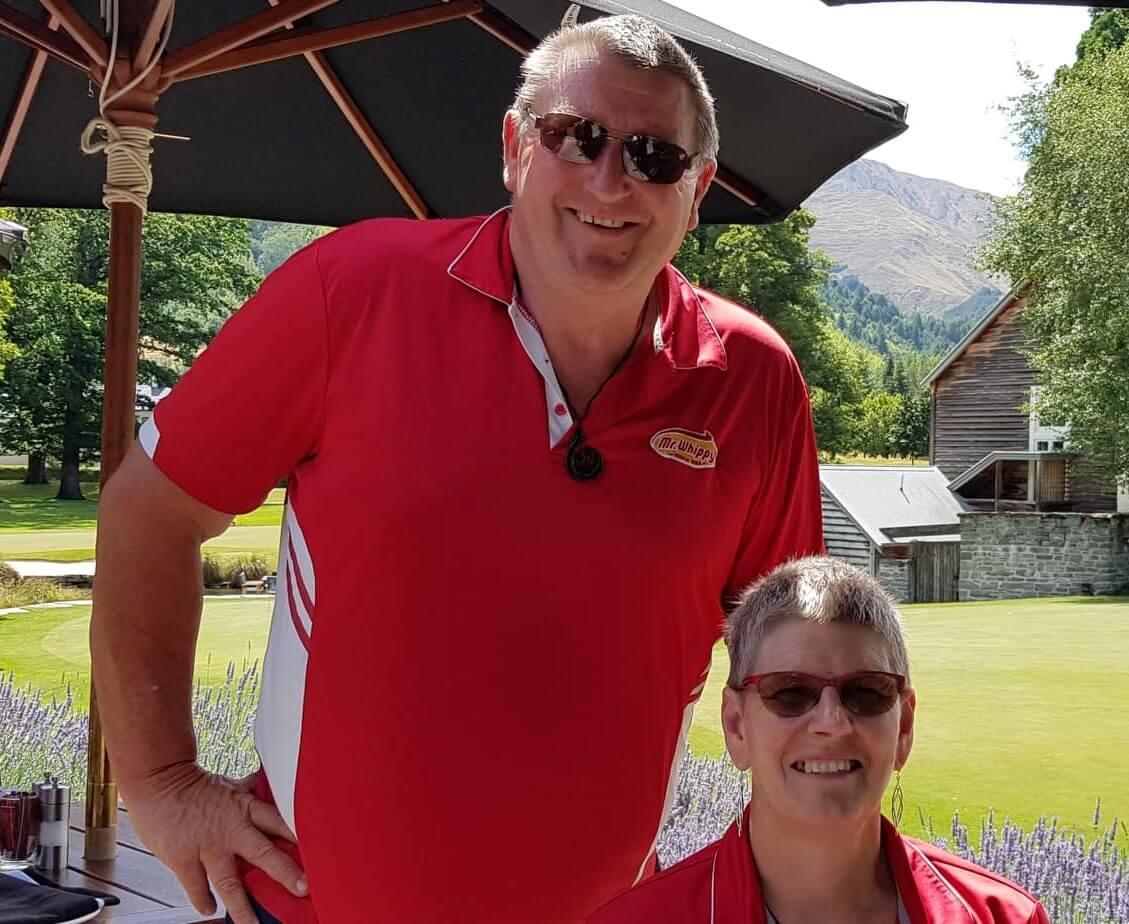 Steve and Linda (above) are happy reaching out to Ben for getting advice, "as anyone should be with their accountants." They feel that he knows their business well, and if anything a bit different comes up, they know that at PKF there is always someone there to help them, adding that they probably have connected half their family and a few friends as well with them.
 "We tell everyone about them (PKF), especially Ben. When he comes out to Central to see his grandmother, he always pops in to say 'hi'. Of course, the icecream may have something to do with it too."
Check out their Mr Whippy Facebook page here.