Hubdoc webinar training
To help you get started on your Hubdoc journey or if you've been considering Hubdoc for your business - we invite you to our free lunchtime webinar on Wednesday 15 July at 12.30pm.
Our Hubdoc and Xero experts will give you a basic overview on how Hubdoc can help you make business easier, as well as some top tips so you get the most out of it.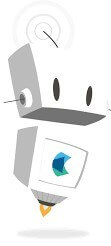 In this 45-minute webinar we'll show you how to:
Streamline document capture
Reduce manual data entry
Reconcile with one click
Access financial data
Collaborate with your colleagues and accountant
There will be time for questions.

We look forward to seeing you at our free Hubdoc webinar.
Register here Register here