The Wild Dunedin Story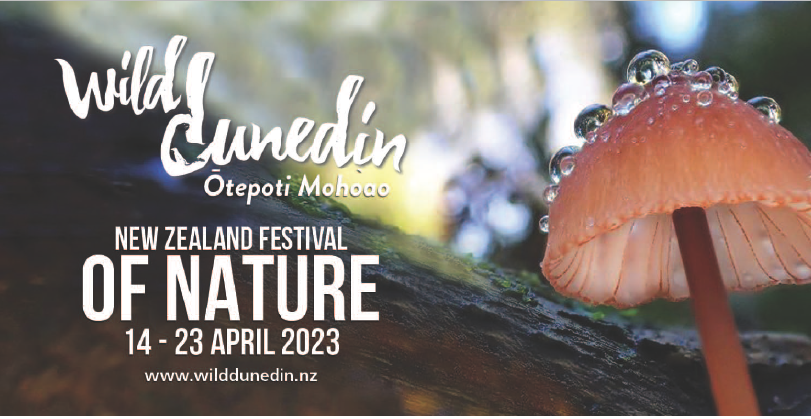 Wild Dunedin's Early Days
It all started back in 2016. A few like-minded nature lovers got together and came up with the idea of a festival celebrating the very rich and diverse wildlife and wild places that make Ōtepoti/Dunedin the wildlife capital of Aotearoa/New Zealand.
Neil Harraway, co-owner of Monarch Wildlife Cruises and Tours and former filmmaker with Natural History New Zealand (NHNZ) had been considering the idea of a nature themed festival for some time.
His idea became a reality when he teamed up with Kerry Buchan who was then working at Orokonui Ecosanctuary as Marketing Manager, Norcombe Barker of Larnach Castle, the late Professor Phil Bishop from Otago University, and Hoani Langsbury from Te Rūnanga o Ōtākou and the Otago Peninsula Trust.
They enlisted the help of former NHNZ production manager Jeannie Hayden, and Jeannie became the Festival Director.
The birth of Wild Dunedin is an example of how things operate in Dunedin, a city of around 130,000 people with an area of over 3,000 square kilometres which includes high country tussock farmland, forests, a salt lake, rivers, estuaries, a harbour, lowland farms and vast ocean beaches on the edge of the Pacific Ocean.
We tend to know each other here, and people working in conservation, tourism and the arts are good at working together and supporting each other.
Plus the University of Otago with its Botany, Geology, Marine Science, Science Communication and Zoology departments is a rich source of experts and the latest research on all kinds of nature-related topics.
Students from the University are also very willing to volunteer at our Festivals, providing an enthusiastic band of helpers at many events.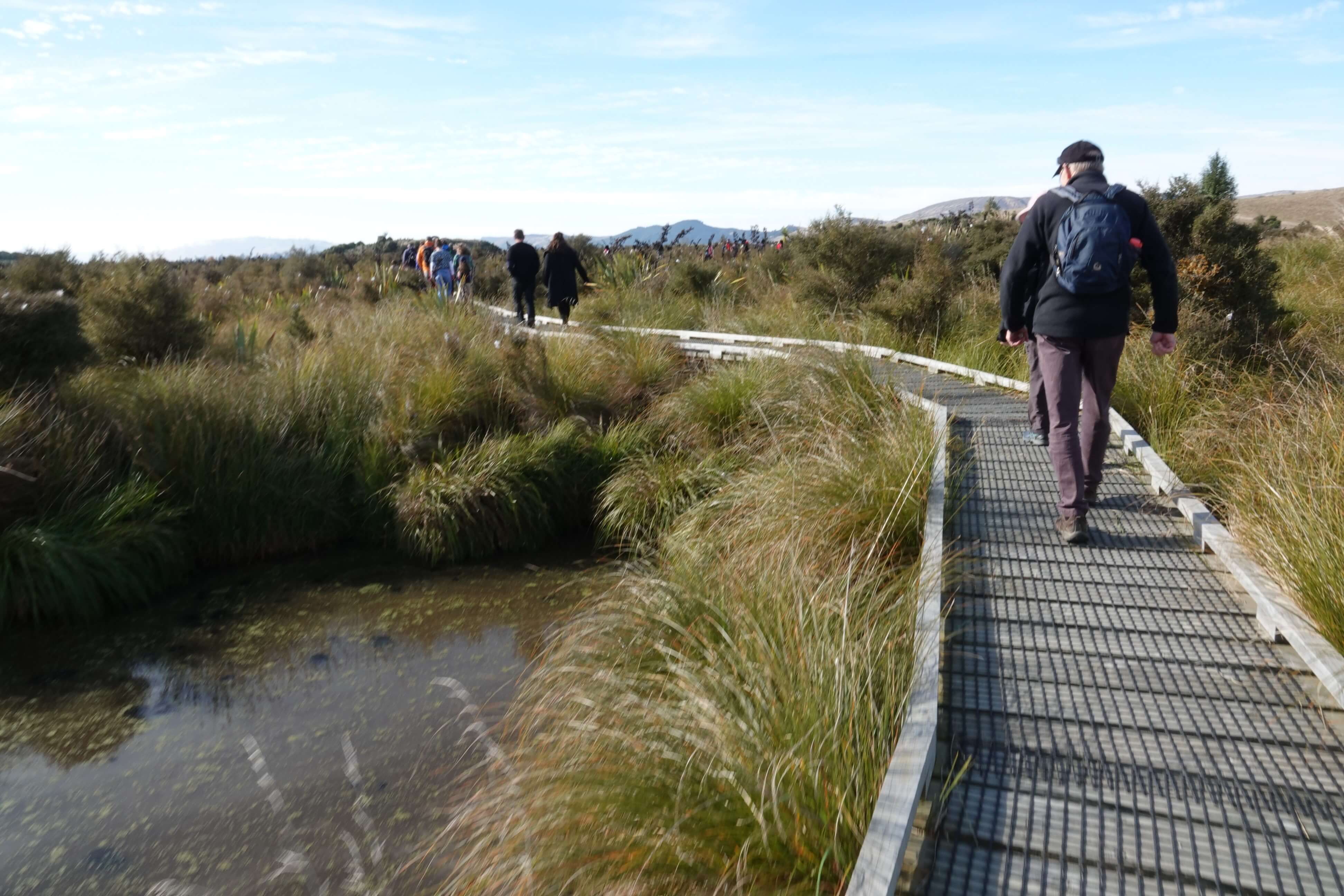 Photo: Izumu Uchida-Schmidt. Sinclair Wetlands boardwalks make access to the wetlands easy.
Earth Day 22 April 2023
Earth Day is celebrated on 22 April each year. It's a global event that encourages people and governments to become active in protecting the environment. Around one billion people from all over the world are involved each year.
The very first Earth Day was held in the USA in 1970 and it's grown to become the largest secular celebration in the world.
Our Festival is always centred on Earth Day because encouraging people to care for the environment is what Wild Dunedin is all about.
We believe that if people experience the natural world at close quarters, and take the opportunity to learn about its beauty and fragility, they will be motivated to take action to look after it.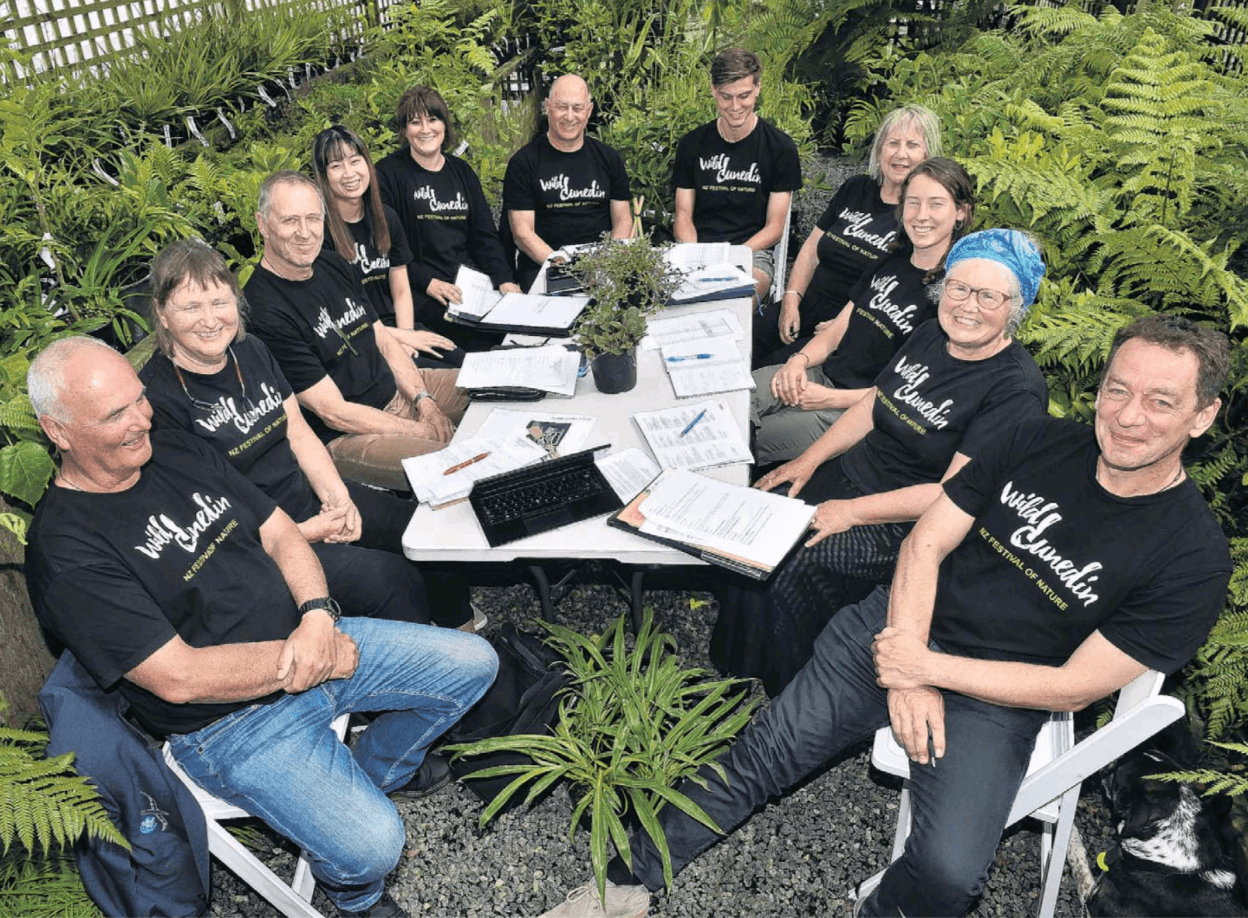 Photo: Gregor Richardson, Otago Daily Times. Wild Dunedin team meeting at Ribbonwood Nurseries
Wild Dunedin and PKF Dunedin
Like many who have been on board since the early days, PKF Dunedin provide accounting services as their way of supporting the annual festival. The Wild Dunedin initiative also receives pro bono services from a lawyer and an auditing accountant from a different firm.
"The professions – law and accounting – are the glue that keep us together, ticking the boxes for compliance and management of the business" Jeannie affirms.
Although several of the board members for Wild Dunedin run their own businesses and have experience with taxation, things like reporting on grants and other funding, and what the tax rates are on honoraria, volunteer payments and expenses require specialist knowledge.
The arrangement is a win-win for both PKF and Wild Dunedin. The firm assigns one or more of its junior accountants to the not-for-profit's portfolio to give them experience. "Our gain is not having to dip into our operations budget to pay for professional accounting services" says Jeannie. "We also have access to the firm's collective experience for guidance in the decision making around expenditure, and the various reporting obligations we have in relation to the grants we receive as well as all the usual tax compliance with being a not-for-profit."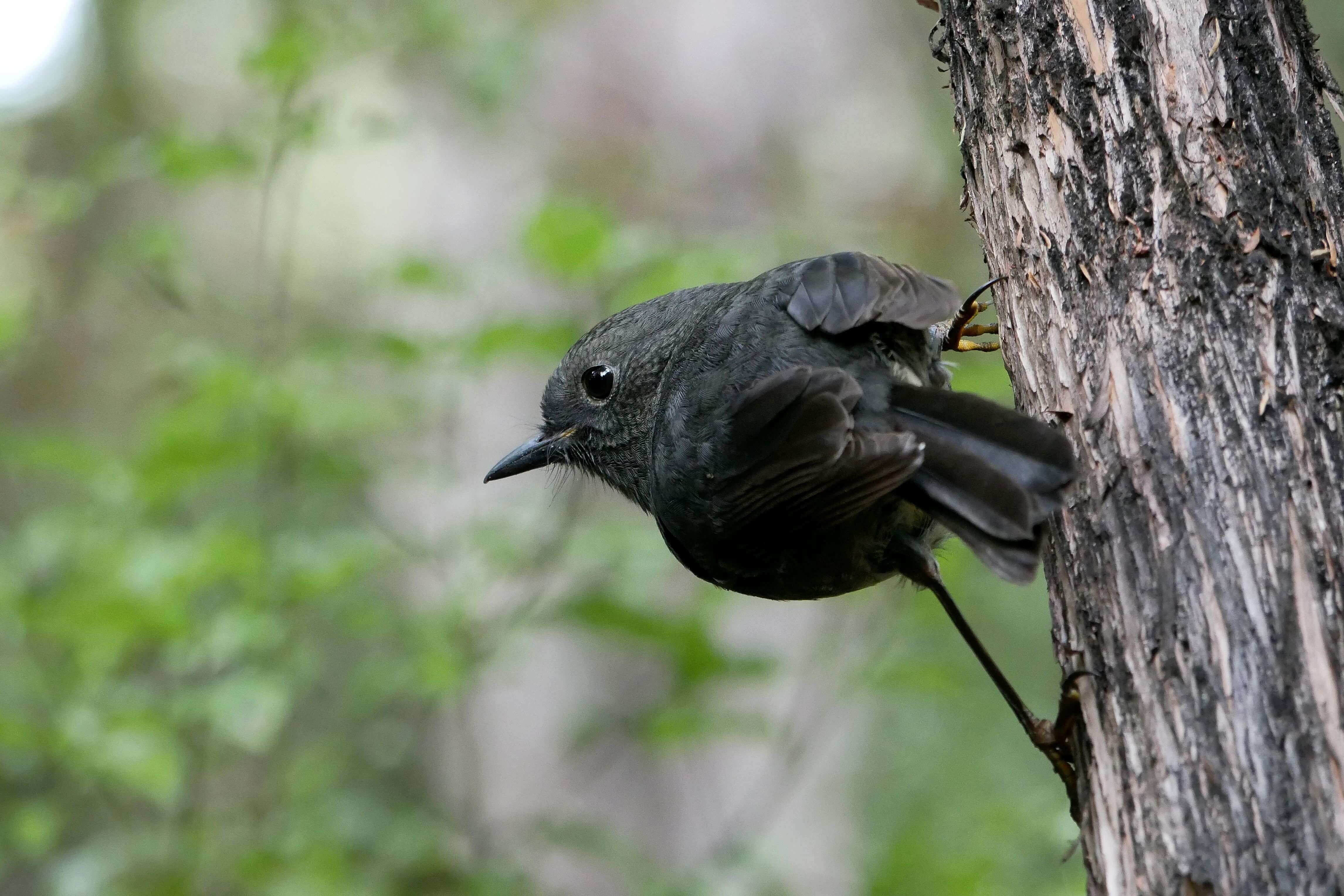 Photo: Alex Weller. The friendly South Island Robin Kakaruwai is kept safe at Orokonui Ecosanctuary
Wild Dunedin Festival Events

NZ Festival of Nature/Wild Dunedin works with many conservation groups, individuals, tourism operators, scientists, artists, musicians, filmmakers, photographers and institutions to bring the Festival to life each year.
The Festival provides a ready-made structure, a large amount of publicity nationwide, expert advice and support, printed and online programmes and an online booking system to assist our contributors to create the very best experiences for people who attend the Festival.
Many of our contributors have been with us since the first Festival in 2016, and each year we discover more wonderful groups of people doing important work to protect our natural environment, and we bring them on board.
Since 2019 we have chosen a different focus for each Festival. This brings in fresh people, ideas and information and enables us to highlight important local issues. In 2019 the focus was on freshwater which is a big issue in Aotearoa, with many of our rivers and waterways in an unhealthy state.
In 2021 we highlighted the work that many locals and groups are doing rewilding their properties, planting native species and eliminating introduced mammalian predators and invasive plants.
The focus in 2022 was 'down to the sea', focusing on the harbour and ocean and the impact that our activity on the land has on the sea. In 2023 we focus on whenua/soil/earth and encourage people to look after the soil in their own backyards, and live more sustainably by growing their own fruit and vegetables.
In every Festival we also repeat popular events and activities from past years, including special deals on local wildlife and garden tours.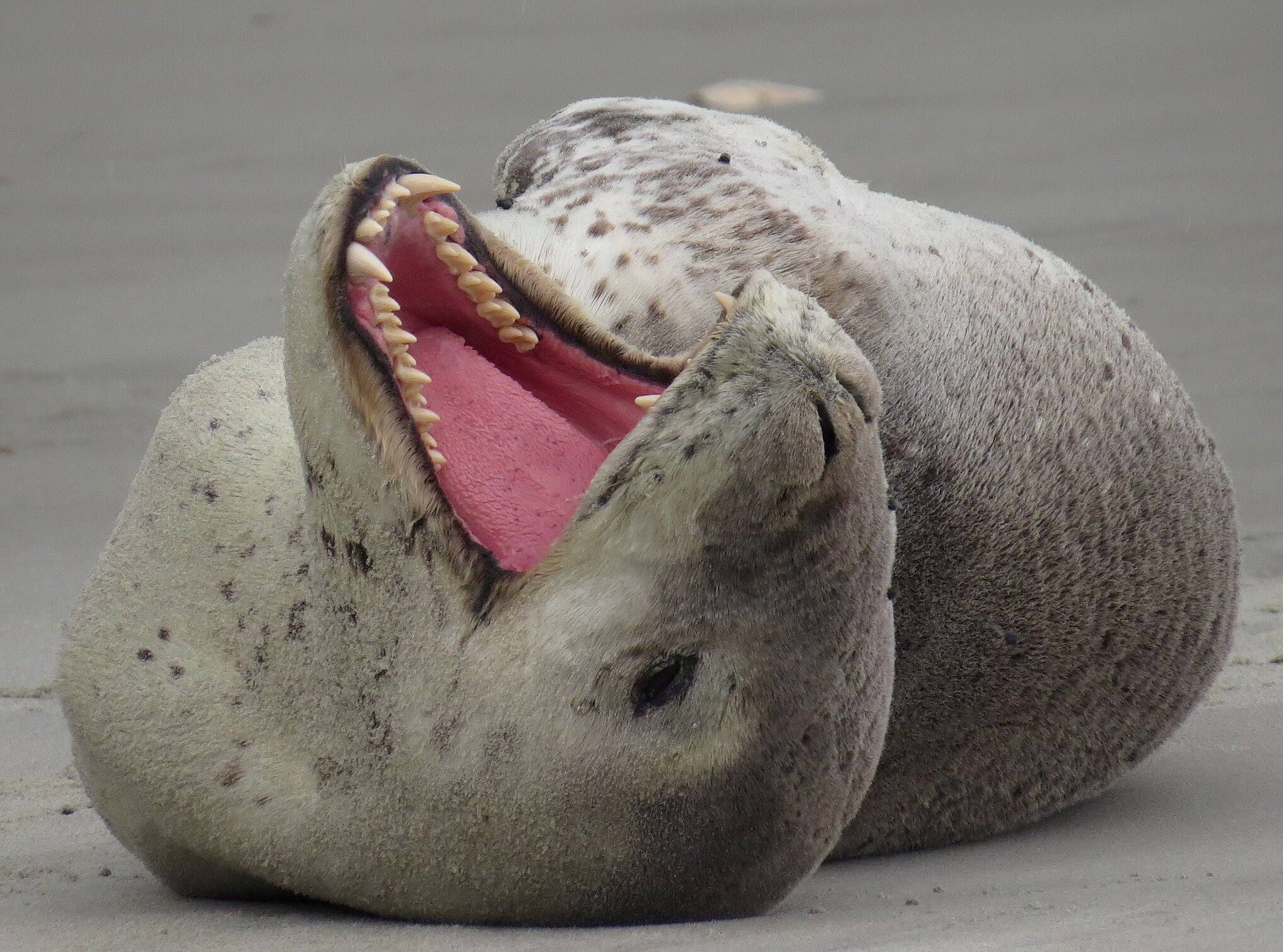 Photo: Alex Weller. Leopard Seal on Dunedin beach
To find out more about the festival, listen to podcasts or subscribe to newsletters, visit www.wilddunedin.nz.