Sportsmed Mosgiel Physiotherapy - a growing business
When physiotherapist Adam Letts moved back to Mosgiel to be closer to home, he had two choices; return to his old job or go into business.


With his time as a practice manager in Southland to build upon and the support of two fellow physiotherapists, Adam set up a partnership. In 2010 he launched Sportsmed Mosgiel Physiotherapy, with Adam as sole practitioner operating out of Olympic Gym in Mosgiel.
Although this was Adam's first foray into business ownership, his business partners proved to be a valuable resource. "I was able to utilise their previous experience running a business, and they were happy to be silent partners whilst I ran things" said Adam. "I was able to grow into the role and shape the business with the confidence of having a strong foundation of support."
Adam signed up with Martin Keogh as his accountant when it was Keogh McCormack in 2010 and has remained with the accountancy firm through its transition to PKF Bredin McCormack Rewcastle.  "We have evolved along with them" says Adam.
Sportsmed soon became a well-regarded physio practice among the Mosgiel community and has built up a good cross-section of clients over the last nine years, including some local sports teams as well as the general public.
"We see a lot of people with sporting injuries as well as injuries from general daily life and post-surgery" says Adam. "We offer our clients treatment and education around their rehabilitation so they can get the best possible recovery."
For Adam, the need for a good accountant was critical to running the business successfully. "Initially, the need was for GST and income tax compliance and to set up a timeline of when payments needed to be made."
Over the years, Adam has dealt with Martin mainly. "Having the ability to make a quick call to find a solution to a problem – Martin has always been available to give me a quick answer."
One area in particular that stands out for Adam is the great support received in the changeover to Xero. "Moving to Xero has been a huge plus – having the ability to track things better takes a lot of the guesswork out of where we are each month, and even week to week."
The business has benefited further from Xero's ability to streamline the invoicing process. "This has been a real positive in how we run the day to day accounts" says Adam.
The regular business accounting workshops run by PKF have also helped Adam understand the business side of things better over time. "I attended a one-on-one meeting on small business management and that was particularly useful."
"We catch up every year to talk about end of year financials" says Adam. "The meetings are getting shorter every year as I learn and get more confident in running the business."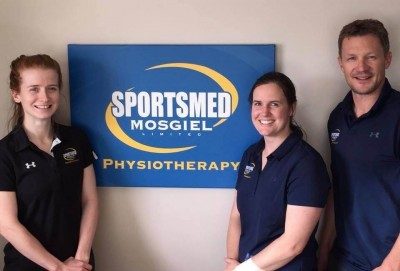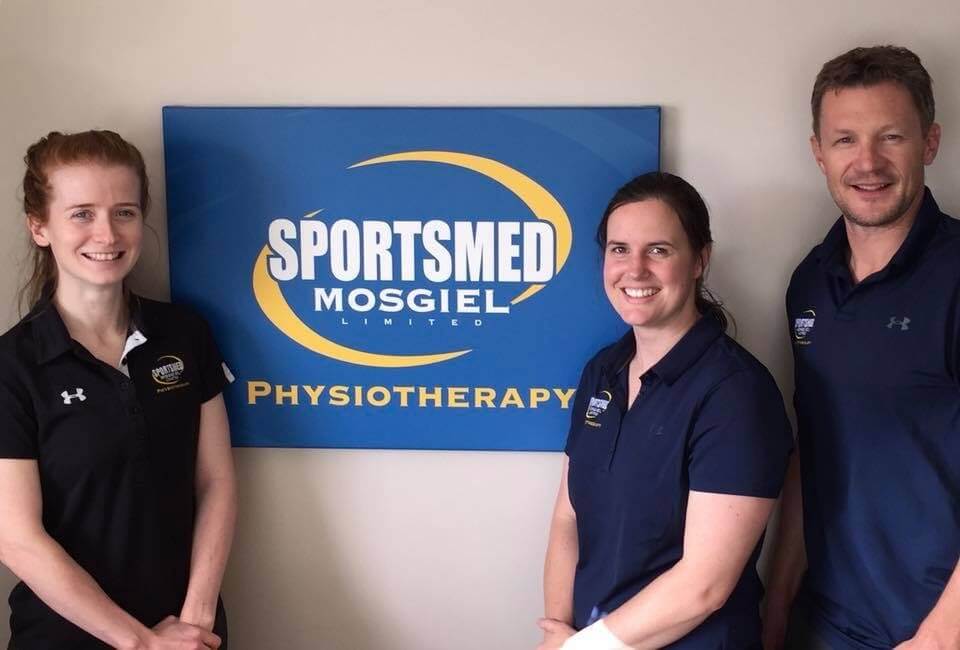 From a sole practitioner operation, Sportsmed Mosgiel has now grown into a three-physio practice. "Every year there is more competition and different treatment options  – people shop around more these days – but demand is still there for our services" affirms Adam.
As a business model, Adam chose to focus on providing longer treatment sessions to give a better service and to provide optimal patient care. "It's our point of difference and it provides better outcomes. We are experiencing better retention rates and tend to gain most of our clients through word of mouth from our happy clientele" Adam elaborates.
"Building relationships and providing continuity – this is important in a smaller community like Mosgiel."
Latterly, Jono Bredin has also contributed and provided additional insights around business growth. "Jono's input has been invaluable in giving me new ideas to grow the business" says Adam.
Sportsmed have had a contract with the Highlanders since 2013, and this means Adam is out of the clinic now almost 9 months a year. "Kate Brewerton is practice manager and principal physio when I'm not here and she does a fantastic job."
With nearly a decade in business the time came last year for Adam to buy out his business partners. PKF was asked to handle the transition as an independent. Adam describes the process as a seamless change of ownership from partnership to sole charge.
"My partners were colleagues and friends, so it was better for everyone to have PKF handle things" remembers Adam. "Making it black and white and taking care of the specifics meant that everything was by the book and, most importantly, we are still good friends afterwards."


This year the Olympic gym has moved into the old Countdown site. With the new premises, Sportsmed Mosgiel has expanded to a space that offers four separate treatment rooms and has employed a part time receptionist to coordinate appointments. "Previously we were relying on the staff to manage appointments so this will take some load off them and ultimately make the practice run more efficiently."
 "We are currently looking at getting a new graduate to grow the team and are looking forward to an exciting year in our new premises in 2020."